Fall 2022 Dresher Center Faculty Research Fellows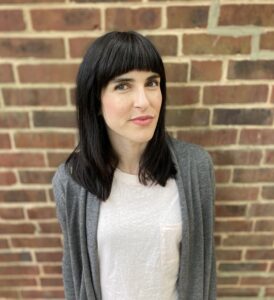 Keegan Cook Finberg
Assistant Professor, English
Fall 2022 Residential Faculty Research Fellow
Project: Poetry in General, or, Literary Experimentalism after 1960
In her upcoming book, Poetry in General, or, Literary Experimentalism after 1960, Keegan Cook Finberg argues that postwar American poetry emerges as a central force in the arts, offering a nexus of responses to privatization and changing labor practices. Defining and tracing the development of these responses, "Poetry in General" begins with an examination of subversion of scientific management techniques and office bureaucracy in the work of Fluxus artists of the 1960s. It continues by analyzing resistance to privatization of city spaces in New York School poems, then turns to contortion as response to restricted reproductive rights and marketization of gender in feminist poetry, and ends with a discussion of contemporary conceptual poetry like "Let Her Speak," a transcript of Wendy Davis's 2011 filibuster to thwart anti-abortion legislation in Texas. As agency is restricted with the degradation of the social democratic notion of the public, the poems Finberg examines become a "general" form of art and everyday public life.
Renée Lambert-Brétière
Associate Professor, Modern Languages, Linguistics, and Intercultural Communication
Fall 2022 Residential Faculty Research Fellow
Project: "Bridging the digital divide in the documentation of the Innu language"
Renée Lambert-Brétière's book project, "Documentation linguistique de l'innu" is the result of a community-engaged research project that seeks to democratize access to technological tools involved in the documentation of the Innu language, an endangered Indigenous language of Quebec and Labrador in Canada, and therefore, contributes to the ongoing decolonization of the digital landscape. The project will showcase the importance of transcribing Innu in a way that is transparent and accessible not only to researchers but to all members of the speech communities. This documentation project is a much-needed step in the preservation and revitalization of Innu, and engages speakers in a compelling example of the power the public and digital humanities have to connect Indigenous audiences with linguistic research.
For a list of previous Residential Faculty Research Fellows, please visit the Archives page.