Summer 2022 Dresher Center Summer Faculty Fellows
Michael Nance
Associate Professor, Philosophy
Summer 2022 Fellow
Project: "Money and Value in Fichte's Political Economy"
As part of a larger on-going project on the social, political, and economic theory of the German philosopher J.G. Fichte, Michael Nance will examine the historical motives and philosophical structure of Fichte's theory of money and economic value in his 1800 text The Closed Commercial State. This research project investigates and reconstructs the complex conceptual connections in Fichte's political economy between his account of legitimate political authority based in reciprocal recognition; his theory of a nonmarket, planned economy; his account of economic value; his theory of fiat currency; and his economic nationalism. These aspects of Fichte's political economy will be analytically reconstructed and historically situated, as Nance investigates the state of economic and monetary theory in the German-speaking world around 1800.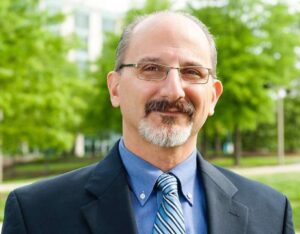 Constantine Vaporis
Professor, History; Affiliate Faculty in Gender, Women's, & Sexuality Studies; and Founding Director and Affiliate Faculty in Asian Studies
Summer 2022 Fellow
Project: "The Samurai in Fourteen Lives"
The samurai is a topic of widespread appeal, yet there is a dearth of historical scholarship on the subject in English and very little geared to a general audience. Constantine Vaporis' upcoming book project, "The Samurai in Fourteen Lives," will be the first collection of biographies of samurai, who were the political-military elite of early modern (1603-1868) society. The fourteen lives are recounted in ten chapters, four of which consist of dual biographies. This project is also a study of biography as a historical genre, as each chapter explores the nature of history writing in general, and biography in particular, by examining the manner in which historical sources shape our narratives.
For a list of previous Summer Fellows, please visit the Archives page.