Summer 2023 Faculty Fellows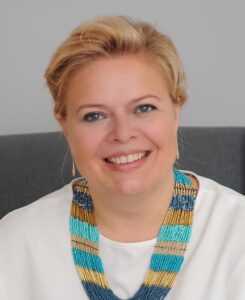 Irina Golubeva
Associate Professor, Modern Languages, Linguistics, and Intercultural Communication
Summer 2023 Fellow
Project: "Digital Humanities Pedagogy in Action: Insights from a telecollaboration exploring inclusiveness of university campuses through art"
In times of social disconnection and political polarization, it is more important than ever to search for possible ways to foster students' sense of belonging and enhance inclusiveness. The inclusiveness of university campuses is typically studied in relation to the accessibility of public spaces, student services, institutional policies, cultural events, language use, classroom climate, and so on. The novelty of this research is that students are invited to explore the inclusiveness of a campus through art in a community-engaged telecollaboration. The project showcases how this approach can be adopted to the study of issues of diversity, equity, inclusion, and social justice. It also argues that diversity represented and celebrated through public art on campuses can be a powerful tool to strengthen belonging and enhance the inclusiveness of universities.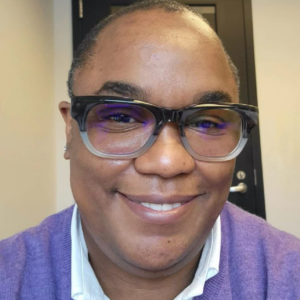 Tanya L. Saunders
Associate Professor, Language, Literacy, and Culture
Summer 2023 Fellow
Project: "Estéticas do Bapho: Queering Black Brazilian Artivism and the Politics of Black Liberation"
This project analyzes the aesthetic interventions and knowledge practices of Brazilian Black Feminist and Queer artivists (arts-based activists). It contextualizes their epistemological interventions into identity politics, theories of decolonization, affect, and human liberation in Brazil and across the African diaspora. Outside of the academy, within the arts, Black Feminist and Black Queer artivists are producing innovative theories that center the embodied knowledge of racial, sexual and gender minorities in thinking Black liberation in Brazil and across the diaspora. Their work has had a profound impact on scholarship produced within the Brazilian academy and has far reaching implications for how we think about and theorize Blackness, Black genders, sexuality, social change, and processes of decolonization throughout the Americas and beyond.
For a list of previous Summer Fellows, please visit the Archives page.