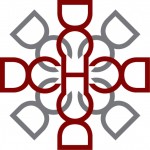 The James T. and Virginia M. Dresher Center for the Humanities expresses sorrow at the passing of Mrs. Virginia Dresher. Mrs. Dresher and her late husband, Jim Dresher, Sr., have been generous supporters of UMBC for more than two decades. Their endowment has helped the Dresher Center for the Humanities develop programs that advance the humanities at UMBC, in the Baltimore metropolitan region, and beyond. Mrs. Dresher appreciated the work of UMBC faculty and the energy, enthusiasm, and potential of our students. She attended many events throughout the years, including the Grand Opening of the Performing Arts and Humanities Building, and was delighted to see the Dresher Center's new space and to learn about the important scholarship it helps make possible. The Center's staff extends its sincere condolences to the Dresher family.

2014-15 Dresher Center Residential Research Fellowships 
The Dresher Center welcomes our Residential and Summer Research Fellows for 2014-15:
Residential Graduate Student Fellow (Fall 2014)
Kevin Wisniewski, Ph.D. Candidate, Language, Literacy, and Culture
"(Re)membering Francis Hopkinson and his Literary Gambols"
Residential Faculty Fellows (Spring 2015) 
Marjoleine Kars, Associate Professor and Chair, History
"Freedom Marooned: The 1763 Slave Rebellion in Dutch Guyana"
Margaret Re, Associate Professor, Visual Arts
"Design, Desire and Consumption: Contemporary American Textiles, Contemporary American Wallpaper, and Containers and Packaging"
Summer Faculty Research Fellows (Summer 2014)
Lisa Pace Vetter, Assistant Professor, Political Science
"Political Theory and the Founding of American Feminism"
Fan Yang, Assistant Professor, Media and Communication Studies
"Faked in China: Nation Branding, Counterfeit Culture, and the Postsocialist State in Globalization"
We congratulate these fine scholars and thank all who applied to our fellowship programs.