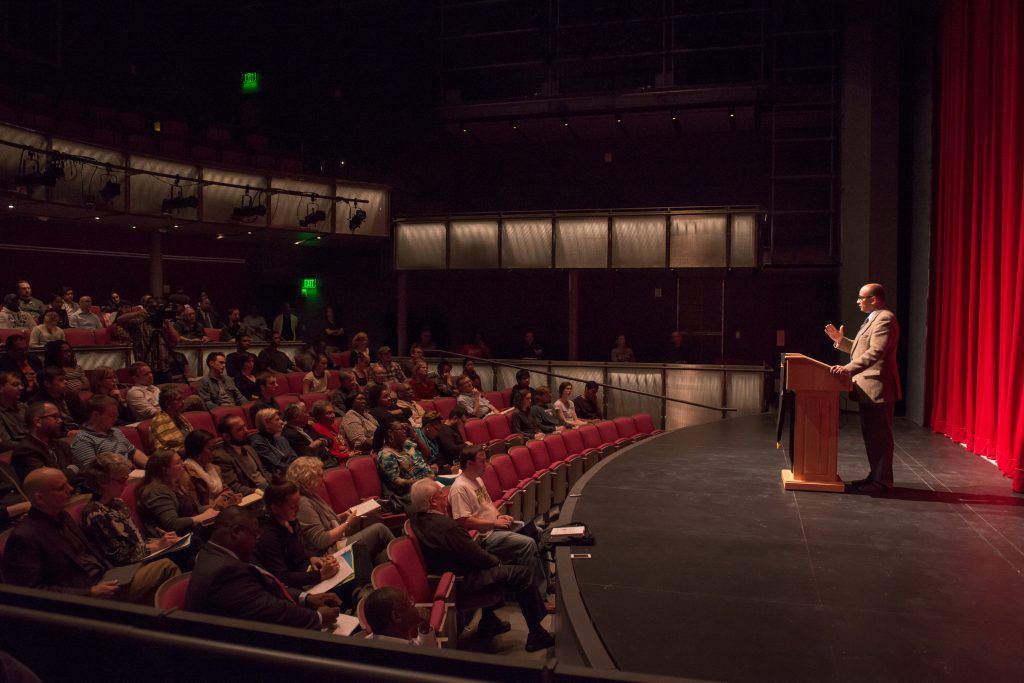 The Dresher Center Humanities Forum offers a free program of events that illustrate the richness of contemporary work in philosophy, history, culture, language, literature and the arts. The Forum showcases the many connections that bring together the humanities, the social sciences and the sciences.
Please see our calendar for an updated schedule of events. You can also download this semester's calendar of events or sign up for our mailing list.
Would you like to recommend speakers for the Humanities Forum?
Please complete our proposal form or email us at dreshercenter@umbc.edu
For a complete list of Humanities Forum events from 1999-2020, please visit the Archives page.
---
Humanities Forum Committee
Jessica Berman, English
Sarah Fouts, American Studies
Lindsay Johnson, Music
Jason Loviglio, Media and Communication Studies
Ana Oskoz, Modern Languages, Linguistics, and Intercultural Communication
Beth Saunders, Albin O. Kuhn Library Special Collections
Tom Moore, Office of Institutional Advancement (ex-oficio)
Catalina Sofia Dansberger Duque, Office of Institutional Advancement (ex-oficio)