W. E. B. Du Bois Lecture
From Black Lives Matter to the 2016 Elections
Wednesday, November 9, 2016
7:00 PM - 8:30 PM
University Center : Ballroom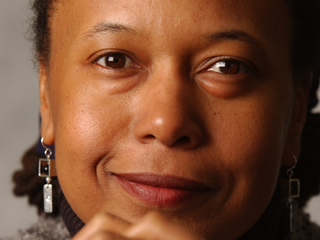 From Black Lives Matter to the 2016 Elections: The Future of Black Politics


Cathy J. Cohen, David and Mary Winton Green Professor and Chair, Political Science, the University of Chicago
With the end of the Obama presidency in sight and the continuation of the Black Lives Matter movement, many wonder what black politics will look like after President Obama leaves office. Cathy Cohen will discuss the future of black politics in light of electoral vs. protest tensions, generational differences, and an increasing class bifurcation in black communities. Is a radical black politics rooted outside the electoral system possible or will the incorporation and the election of black politicians overwhelm the future of black politics?
Bio: Cathy J. Cohen is the David and Mary Winton Green Professor of Political Science, and is chair of the Department of Political Science at the University of Chicago. Cohen has served as the Deputy Provost for Graduate Education and is the former Director of the Center for the Study of Race, Politics, and Culture at the University of Chicago. Cohen is a sought-after speaker on topics related to women and politics, lesbian and gay politics, and social movements. She is the author of numerous academic journal articles and the books Democracy Remixed: Black Youth and the Future of American Politics (Oxford University Press 2010), and The Boundaries of Blackness: AIDS and the Breakdown of Black Politics (University of Chicago Press 1999). She is co-editor with Kathleen Jones and Joan Toronto of Women Transforming Politics: An Alternative Reader (NYU, 1997). 
Sponsored by the Africana Studies Department; the Dresher Center for the Humanities; the College of Arts, Humanities, and Social Sciences; the Political Science Department; the Social Sciences Forum; the American Studies Department; the Gender and Women's Studies Department; and the Student Life's Mosaic: Center for Culture and Diversity and Interfaith Center.