CURRENTS: Elizabeth Groeneveld (Old Dominion University)
Virtual
Wednesday, April 8, 2020
12:00 PM - 1:00 PM
Online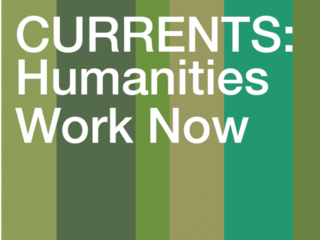 CURRENTS: Humanities Work Now lunchtime series showcases exciting new faculty work in the humanities in a dynamic and inter-disciplinary setting with short, informal presentations and time for discussion.
The session will take place via Webex. Join us by clicking this link.
Password: PXpB9zY4
Pedagogies of Pleasure in Lesbian Sex Magazines

Elizabeth Groeneveld
Associate Professor, Women's Studies, Old Dominion University; 2019-2020 Inclusion Imperative Visiting Faculty Fellow
This talk will examine the ways that 1980s lesbian sex magazines engaged in "information activism," disseminating resources and advice pertaining to sex, sexuality, and relationships to a national and international readership. This activist work aimed to destigmatize particular kinds of sexual practices and to increase knowledge about safer sex practices among lesbians during the height of the AIDS epidemic in the United States. Taken together, the approach of these magazines was to find ways to enhance pleasure in an era of danger.